The IIG Student Council prides itself on initiatives to support the local community as well as international initiatives

Community services:

IIG has supported Save the Children since 2016.

The IIG Student Council were moved to raise funds for Save the Children, to support their work in protecting children and their rights. Our exceptionally international and multicultural student body are motivated by a sense of connection with children, around the world, and are passionate about working together to build an equitable future for all.

All funds generated from student events, throughout this academic year, are matched by the Institute and donated to Save the Children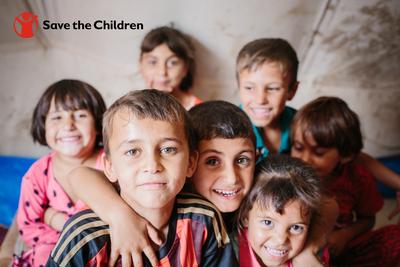 Save the Children is the largest independent children's rights organisation in the world.

Working specifically for the rights of children since 1919, Save the Children is politically, ideologically, economically and religiously independent. It has consultative status with the United Nations Economic and Social Council (ECOSOC) and is active in 120 countries.

Save the Children believes that every child deserves a future. They give children a healthy start in life, the opportunity to learn and protection for harm.
Save the Children has been active in Switzerland since 2006 and is a Zewo-certified charity.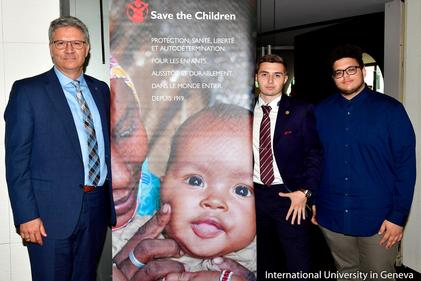 Save the Children Switzerland CEO, Omer Guven, accepts a cheque from the IIG Student Council